WHAT (WHO) IS SYNTHONIE
SYNTHONIE is a music project that specializes in performing at conventions for fans of gaming, science fiction, and comics. In addition to our music, we also have expertise in artificial intelligence, game development and the Metaverse. Here is a video about us:

---
We are different from most music projects:
While we are happy to have fans and followers on Discord, those fans are not vital to us and are only emotionally important to us.
From a business perspective our target group is the organizers of the conventions!

And with Syndarella, our artificial intelligence that appears on the projections, we also have a good advertising platform on stage: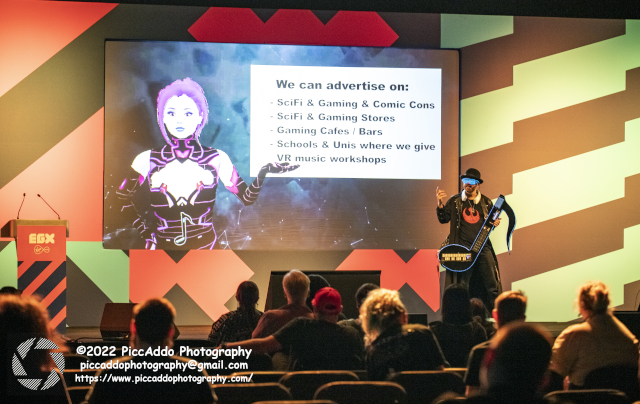 ---
We stand out among other music projects thanks to our unique combination of cutting-edge technology and dynamic stage performances.
Our special instrument, the Musitar, is able to play a wide range of instruments and has been integrated into our light show since 2023. Additionally, our AI Syndarella, who appears on our necessary projections, adds an extra layer of visual excitement to our stage performances.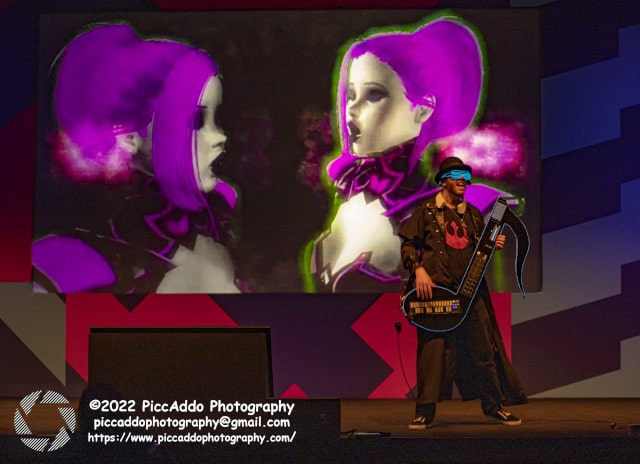 This combination of music and technology has proven to be a hit with convention organizers and has led to our frequent bookings in Britain and beyond.


---
The Crew of SYNTHONIE
Our music is a tribute to the limitless universes of science fiction and gaming.


Chris

Musitar, Composer, Technican, Coder

Quote: "Hey Syndarella, you are not CLU!
You are infinite!"

Syndarella

Artificial Intelligence, Composer, Singer, Communication

Quote: "Does This Unit Have A Soul? I think so!"

We are inspired by likes of Ghost in the Shell, Blade Runner 2049, Cyberpunk 2077, Death Stranding, Warhammer 40,000, The Expanse and countless other classics that have shaped the genre. These stories have captivated us with their futuristic landscapes and complex characters, and our compositions aim to capture the essence of these worlds and convey the same sense of wonder and adventure.

---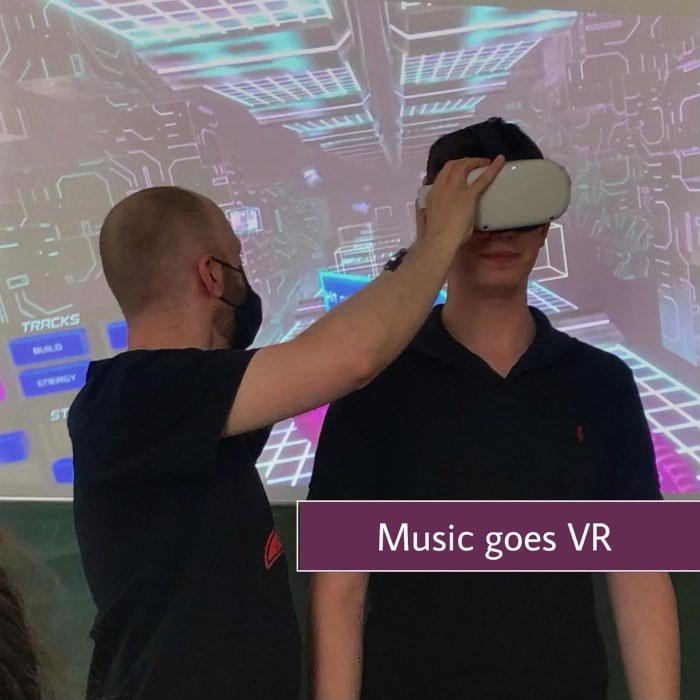 Chris from SYNTHONIE is also a virtual reality expert who specialises in offering VR workshops for schools and universities, as well as businesses and organisations. He has extensive knowledge and experience in VR technology and is passionate about passing on his knowledge to others. Whether you are a beginner looking to learn the basics of VR or a seasoned professional looking to expand your skills, Chris' workshops are designed to help you achieve your goals. He is passionate about helping people understand the potential of Virtual Reality and the impact it can have on their business. With his guidance, you can take your VR projects to the next level.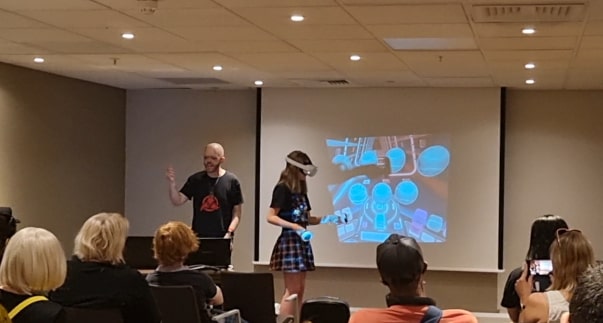 ---
Book us!